For those looking to transition to a digital nomad lifestyle, one of the largest challenges is often the perception that there are no skills or services to offer. To combat this, we have compiled a list of 65 remote work skills that can be sold over the Internet and provide an opportunity to interact with clients via email and video conferencing from any location.
The demand for remote work skills has been rapidly increasing, with companies such as Automattic, the developer of WordPress, operating entirely on remote teams. These advancements in technology have shifted the landscape away from traditional office settings. Also, Airbnb is one of these companies that are increasingly operating a remote workforce with the owner Brian Cesky the force behind a new policy.
Aspiring members of the movement may feel uncertain about what skills they can monetize online. To provide some guidance, here is a list of 58 potential skills that can be developed and sold. Even if none of the listed abilities is currently part of the individual's repertoire, a month of study at the local library should be enough to acquire them to a marketable level.
Real-life examples of individuals earning a living through a variety of remote work skills can be found online. These examples are not fictitious but rather encompass freelancing skills, remote job opportunities with companies, entrepreneurial enterprises, and coaching or consulting models.
Remote Work Skills – Writing & Language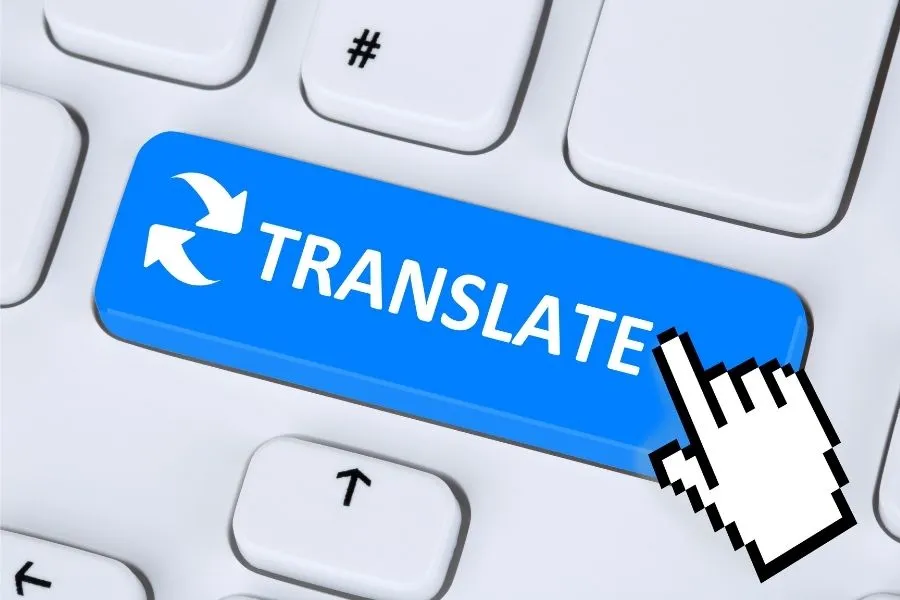 1. Article writing
The prevalence of websites on the internet means that there is a high demand for web content. Those with the skills to craft compelling, optimized content are able to build a career in article writing.
2. Ebook ghostwriting
Publishing a book is a well-known method for establishing authority and showcasing expertise. However, not everyone has the ability or is able to allocate the time necessary to write a book. For those looking to have their name attached to a book, but who lack the talent or time to write it, considering hiring a ghostwriter may be an option that should be explored.
3. Sales copywriting
Persuasion through the written word is a skill that can be not only rewarding but lucrative as well. This art can open up opportunities for both freelance work and long-term remote job contracts.
4. Scriptwriting
This invaluable skill can be applied outside of television and film, as businesses require carefully-crafted scripts for audio and video content such as advertisements and explainer videos. Those with the necessary writing chops can find lucrative freelance opportunities in this field, in addition to other related gigs.
6. Proofreading and editing
Freelancers and remote workers can offer their services as proofreaders, and those with a knack for spotting errors in copy could even consider managing a team of proofreaders. This can be an interesting alternative to freelance writing, or an additional source of income.
7. Travel writing
Many digital nomads aspire to generate an income remotely while travelling, an endeavour which is often perceived as a dream come true. In reality, generating a steady income as a travel writer requires dedication and self-promotion. Writers may be compensated for pieces in magazines and online publications in addition to creating their own blog or books for supplemental income streams. While the task may be arduous, the rewards are ample.
8. Translation
There is a high need for remote translation services, and those interested in this area can easily enter the field as long as they have relevant portfolio pieces to show potential employers. Gaining specialised skills in translation can begin by working for a trustworthy translation company such as Tomedes, where further industry experience and knowledge can be obtained.
9. Resume writing
For job seekers looking to create an eye-catching resume, hiring a professional writer may be an effective strategy. Given the prevalence of remote work, the global marketplace offers a wide range of options when it comes to finding a skilled resume writer – customers are unconcerned with geographic location, so long as the quality of the job is satisfactory.
10. Transcription
Both medical and legal sectors require transcription services, which involve converting audio into text format. Although the pay is not substantial, it presents an opportunity to generate online income without requiring a specialized skill set.
11. Language teaching
Do you speak more than one language? Consider leveraging this invaluable asset to create a digital nomad income via freelance work, remote contracts, and formal service businesses. Additionally, individuals can turn this skill set into the creation of information products such as ebooks and video courses in order to generate recurring revenue.
12. Resume and cover letter writer
For many, the process of curating their resume and crafting a compelling cover letter can be a daunting task. The pressure to condense their experience and qualifications into a concise document for potential recruiters to review can be overwhelming.
14. Legal writing
Here is a skill that could land you some serious money, writing legal documents such as contracts, agreements and wills is a great value-added skill.
15. Screenwriting
If crafting compelling characters and captivating dialogue is your forte, consider a career in screenwriting. A screenwriter crafts a script based on their original ideas or adapts the work of another for the best possible effect onscreen. This role can encompass television and film productions alike.
Screenwriters are typically freelance workers who generate scripts to be sold to production companies. To create comedies and dramas, a team of experienced writers creatively build storyline outlines for every instalment, later transforming them into comprehensive documents containing dialogue, details on setting, recommended acts and more.
16. Technical writer
Technical writers are tasked with creating technical documentation, product specifications, test plans, white papers, RFPs (Request for Proposals) and beyond. As such, they must possess a high level of expertise and – in some cases – an in-depth understanding of the industry to ensure their documents meet the standards of the intended audience.
17. Columnist
For those looking to share their expertise and perspectives with a broader readership, becoming a columnist is an excellent option. Many columnists start by writing for local newspapers or specialized publications before making their way to larger media outlets.
Remote Work Skills – Marketing & Sales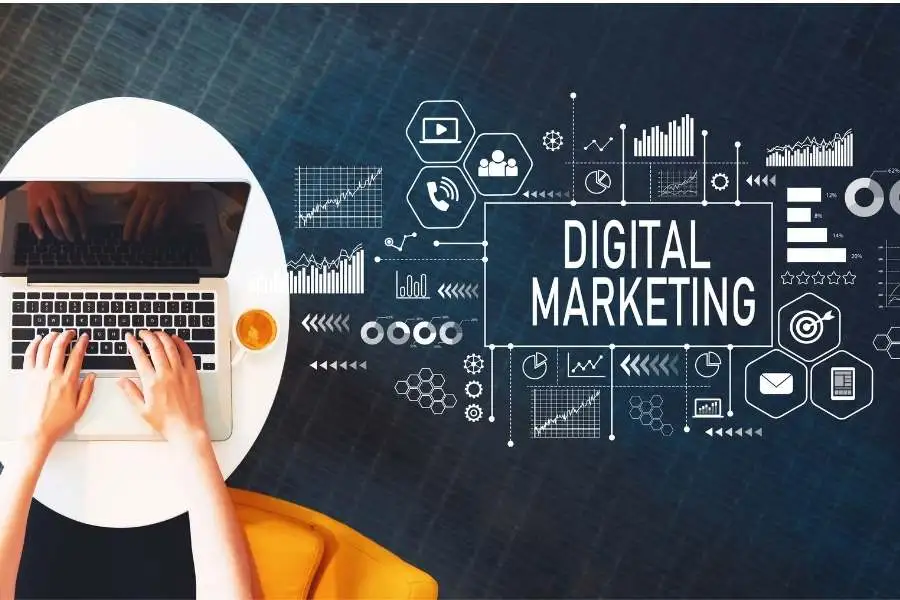 18. Search engine optimization
Businesses can experience tremendous benefits from ranking on Google and implementing content strategies that attract organic traffic to their websites. A college degree is not required to pursue this line of work, which can be highly lucrative and often result in recurring monthly payments between $500-$1000. However competition in this area is stiff, you have to make sure you have a compelling marketing message.
19. Google Adwords optimization
Google Ads is an increasingly popular marketing tool for businesses, offering targeted traffic and the potential to generate streams of paying customers. Advertisers who can effectively utilize this service can not only benefit their own bottom line but also offer it as a valuable service to their clients. You have to set this in a wider context of ad budget
20. Social media marketing
Optimizing Google Adwords campaigns has become increasingly important for businesses aiming to reach the maximum number of potential customers. By utilizing strategies such as keyword selection and placement, targeting a specific geographic region, setting bid amounts, and continually testing and analyzing their campaigns, businesses can maximize the effectiveness of Google Adwords.
21. Email marketing
Successful lead nurturing on an email list requires strong copywriting to keep subscribers engaged and responsive.
22. Sales
Businesses worldwide are constantly seeking individuals with superior sales skills, and many offer opportunities for remote roles in phone sales and sales team management. Expect this type of work to be very compensation based. You better work on those sales skills a great start is to learn from the best and that is Zig Ziglar.
23. Project management
Professionals with experience in effectively managing projects, allocating resources, and adhering to deadlines may find success in the freelance or contracting market.
24. Marketing management
More and more companies are turning to remote managers to handle their marketing operations. Having extensive knowledge of the field is essential for this type of role, but those without formal qualifications can still acquire the necessary skills at a local library. In addition, aspiring entrepreneurs looking to launch their own companies may also make use of these resources.
25. Public relations
For those looking to start a business, connecting with journalists and writing press releases can be an effective way to garner publicity and news coverage for companies.
26. Recruitment
Are you knowledgeable in connecting highly-skilled individuals with employers in need of their talents? If so, you can leverage your skillset to matchmake virtually, aiding both job seekers and recruiters from a distance.
27. Affiliate marketing
Affiliate marketing provides an avenue for individuals to monetize their online promotion of third-party products. Through services such as Google and Facebook, those without their own products or services can gain a foothold in the industry. However, it is essential to ensure that any products promoted align with quality standards and meet one's individual expectations.
Remote Work Skills – IT & Programming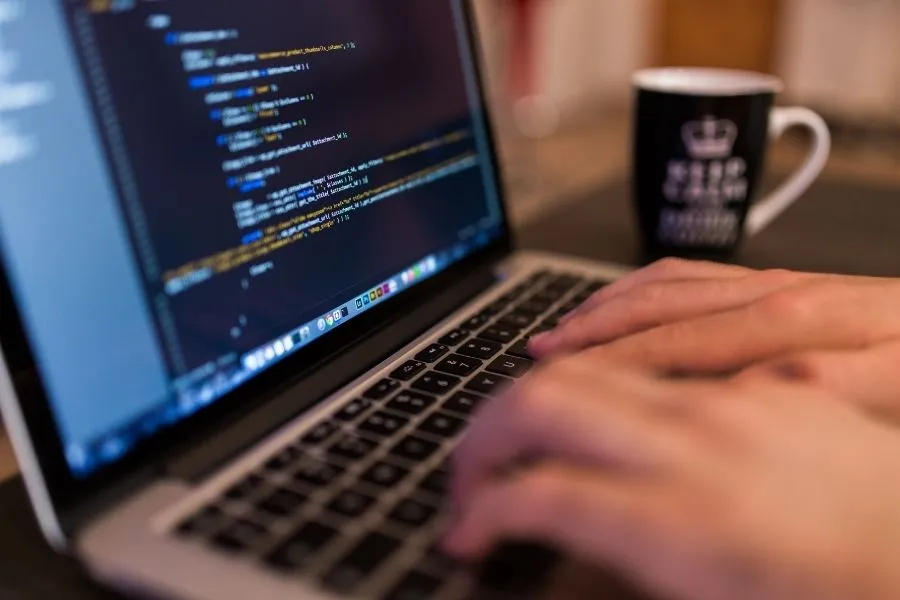 28. Javascript
HTML is a widely utilized programming language that is primarily employed for web development. However, its various applications extend into many other fields. Through tutorials and books, HTML can be learned by those without formal education, providing the possibility for freelancing opportunities to those who possess the necessary skillset.
29. User experience design
UX design has become increasingly sought after in recent years, due to the effect user experience has on website performance. Businesses have come to recognize that a website's intuitiveness and friendliness can have a major impact on customer satisfaction. As such, UX designers are esteemed for their ability to craft websites that are both efficient and inviting.
30. PHP
A programming language, mostly used for developing web pages that require interaction from the user.
31. Ruby on Rails
Full-stack development is a web framework which encompasses the entirety of the development process, from start to finish. It typically involves the use of HTML, CSS and Javascript programming languages. Remote job opportunities for full-stack developers are increasingly available.
32. Drupal
Drupal is a popular content management system used by web developers worldwide that is built on the PHP scripting language. Becoming an expert in Drupal can be highly beneficial for developers, as it allows them to charge a premium for their services. Gaining an understanding of PHP can help to increase proficiency in Drupal and enable a user to become an expert in the CMS.
33. iOS development
iOS is Apple's mobile operating system used for the iPhone, iPad, and iPod Touch hardware. Apple offers a range of tools and resources for developing apps and accessories for these devices.
34. Android development
The Android operating system has become increasingly popular for mobile devices, creating a growing demand for Android developers of all levels of experience.
35. Game development
For those with a passion for video games, the idea of entering the world of game development may have already crossed their minds. With the rise of remote job opportunities, aspiring developers now have the option to create games from anywhere in the world. Even lucrative contracts can be found, such as one person who made significant income designing planes for Microsoft Flight simulator.
36. MySQL
MySQL is a popularly utilized database management software for many web applications. Web developers can benefit from having a broad range of coding languages and software proficiency, however, specializing in one particular area can lead to higher rates of remuneration.
37. Python
Python is a popular programming language used for web and software development, task automation, data analysis and data visualization. Its ease of use has made it an attractive option for non-programmers, such as accountants and scientists.
38. IT consulting
Those with experience in the IT industry can explore the possibility of starting a consulting business. This entails charging clients an hourly rate or a monthly retainer for access to specialized expertise. Consulting can be done remotely, either via telephone or Skype sessions.
Remote Work Skills – Design & Creative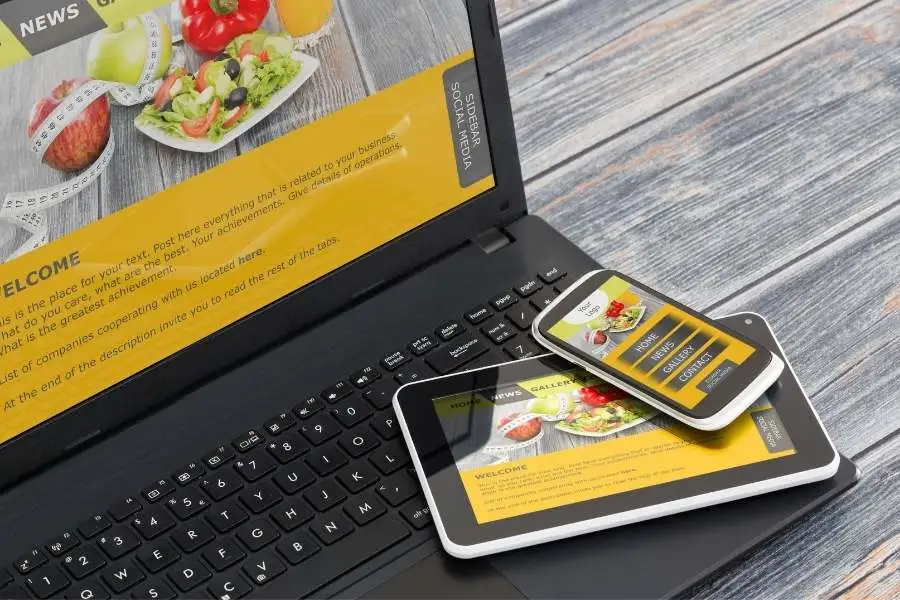 39. Web design
The web design sector continues to experience strong growth globally, as businesses of all sizes move to establish an online presence. Those possessing an aptitude for design and a knowledge of Photoshop can create a comfortable living by freelancing or working remotely. Additionally, template design services are in demand for platforms such as WordPress and Squarespace.
40. 3D Animation
Learning how to create 3D animation is not a difficult task. It is a skill that requires honing and improving through regular practice. In order to become a proficient 3D animator, one must become familiar with the basics of the software, understand the fundamental principles of the technique, and gain experience through the completion of various projects.
41. Logo design
Businesses of all sizes strive to differentiate themselves from their competitors, and logo design and branding can be a highly advantageous way to do so. Those with expertise in graphic design and the ability to capture the essential elements of a brand in visual form may want to explore this option for their career.
42. Infographic design
Infographics are an effective tool for gaining attention, particularly on social media platforms. For those with a knack for design and who can present information in a visually appealing format, utilizing infographics as a business venture can prove to be profitable.
43. Voiceover talent
Businesses are currently looking for voice actors to contribute their talent to digital audio and visual materials. Freelance opportunities in this area are available for individuals with the necessary skills, and those interested should act now to promote themselves. This is a skill that is becoming under the threat of voice-over software.
44. Acting
Businesses are increasingly relying on remote talent to create presentation videos. This presents a unique opportunity for those with acting and presenting experience to pursue a career in this field.
45. Photography
Photographers can generate income remotely in two primary ways: by offering custom services for clients or selling stock photos for online purchase and download. Additionally, photographers can share their expertise by teaching others their craft.
46. Video editing and production
Proficient video editors with knowledge in video production software are essential for creating animated and live videos. With the right training and skill set, those interested can launch successful freelance careers.
47. Art direction
Art direction is an in-demand skill that can be applied to a plethora of industries, from fashion to marketing and advertising to magazine publishing. If you have an eye for what looks aesthetically pleasing on a screen or print publication, pursuing a career as an art director could be the ideal route for you to achieve a remote work lifestyle.
48. Branding
Companies can benefit from developing a unique and recognizable personality that is reflected in their marketing, advertising, and communication materials.
Remote Work Skills – Administration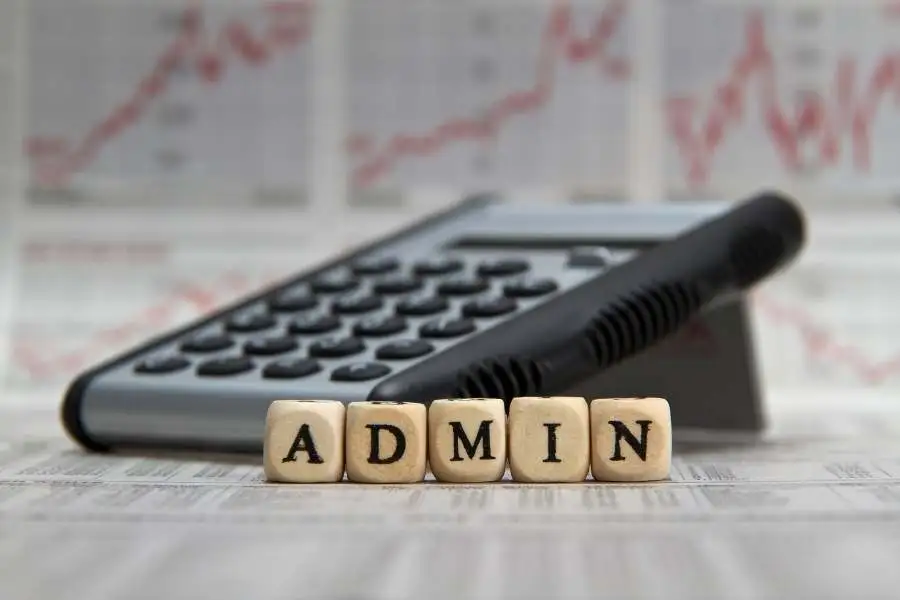 49. Data entry
For those looking to enter the world of freelancing or remote work, this is an ideal starting point that does not necessitate specialized skills.
50. Research
Individuals with exceptional research skills can offer their services to writers, entrepreneurs and other business professionals, allowing them to quickly and effectively collate the information they need.
51. Virtual assistant
Online jobs with low entry requirements offer a range of opportunities. Freelance workers can provide services such as conducting research, responding to emails, and managing schedules for those who are particularly busy. Potentially any task that can be fulfilled digitally is a possibility.
52. Customer support
As remote working practices become increasingly commonplace, many companies have adapted to the remote workplace, hiring support staff from all over the world. Those with related experience may have an easier time transitioning into a successful remote career.
53. Business administration
Those without any business experience can find success in a remote work career by learning the ropes from seasoned professionals. This can be done by taking online courses, joining industry groups, or attending live training events.
Remote Work Skills – Education & Consulting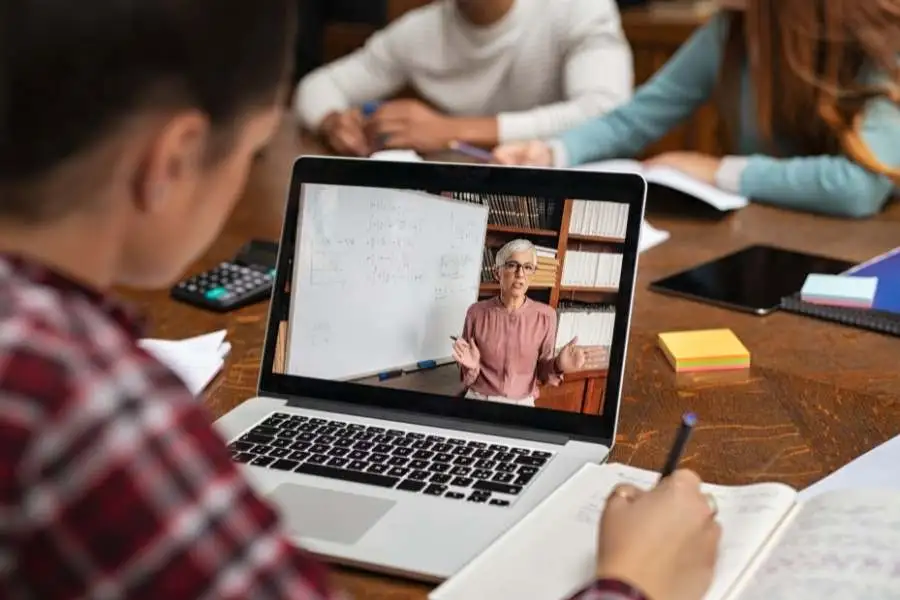 54. Tutoring
If you possess a deep knowledge of a subject at the school/college level, consider monetizing your understanding by offering online tutoring services. Identify your expertise and determine the value it can bring to potential students. By leveraging your understanding, you can provide meaningful service with an associated fee..
55. Financial advice
Do you excel at helping others manage their finances? You can now offer your services without the need for in-person meetings through online consulting. Additionally, you can monetize your expertise through the creation of informational products.
56. Nutrition consultant
Nutritionists no longer need to meet face-to-face with their clients in order to provide quality services. Through regularly posting nutritional advice on a blog, they can draw in an audience and offer consultations through online video chat platforms such as Skype and Zoom. Furthermore, nutritionists can create custom meal plans tailored to the individual needs of their clients.
57. Business Coaching
Do you have experience in the business sector? Sharing your knowledge and offering guidance can help others grow and develop through online educational materials and coaching calls.
58. Product development consultant
Individuals with prior entrepreneurial or employment experience in developing successful products may monetize their know-how through info products and consulting services at a premium rate.
59. Social skills/dating coaching
Millions of people worldwide are faced with the challenge of developing good social skills and forming meaningful relationships. There is an opportunity to make a remunerative living by assisting those who need guidance in this area.
60. Relationship counselling
Relationship counsellors with existing clientele may consider exploring the online counselling space. With remote sessions conducted over Skype, there is no longer a need for face-to-face meetings. Clients who appreciate your work may be willing to pay for the convenience of these virtual sessions.
61. Selling your knowledge
As a broad field of business, providing knowledge-based services has the potential to be very lucrative. Learning a skill that others are interested in and packaging it as an ebook, audio course or video course is a great way to monetise one's expertise and make a profit. Selling these products online can open up an entirely new avenue of income.
62. Parenting coaching
Parents around the globe are facing difficulties while raising their children. If you have specialized knowledge in this field, consider providing online coaching services or selling educational resources that can help them in their journey.
63. Career counselling
Are you someone with a knack for helping others identify and pursue their dream careers? You can capitalize on your skill set by offering job search services via Skype calls or creating informational products regarding the job search process.
64. Clothing designer
Individuals with a natural talent for fashion design can now pursue their passion outside of the traditional office environment. Various remote fashion job opportunities have surfaced on the web and self-starters have the option to create and sell their own custom designs through a personal website.
65. Fashion consulting
For fashion experts looking to monetize their digital presence, demonstrating their knowledge and skills through blogging and social media can lead to the opportunity to offer paid consultations and advice.
Conclusion
As you can see, there are many potential online work opportunities that can be pursued as a digital nomad. By keeping your skills and knowledge marketable and by narrowing down the specific services or products you offer, you can create a successful business based online.